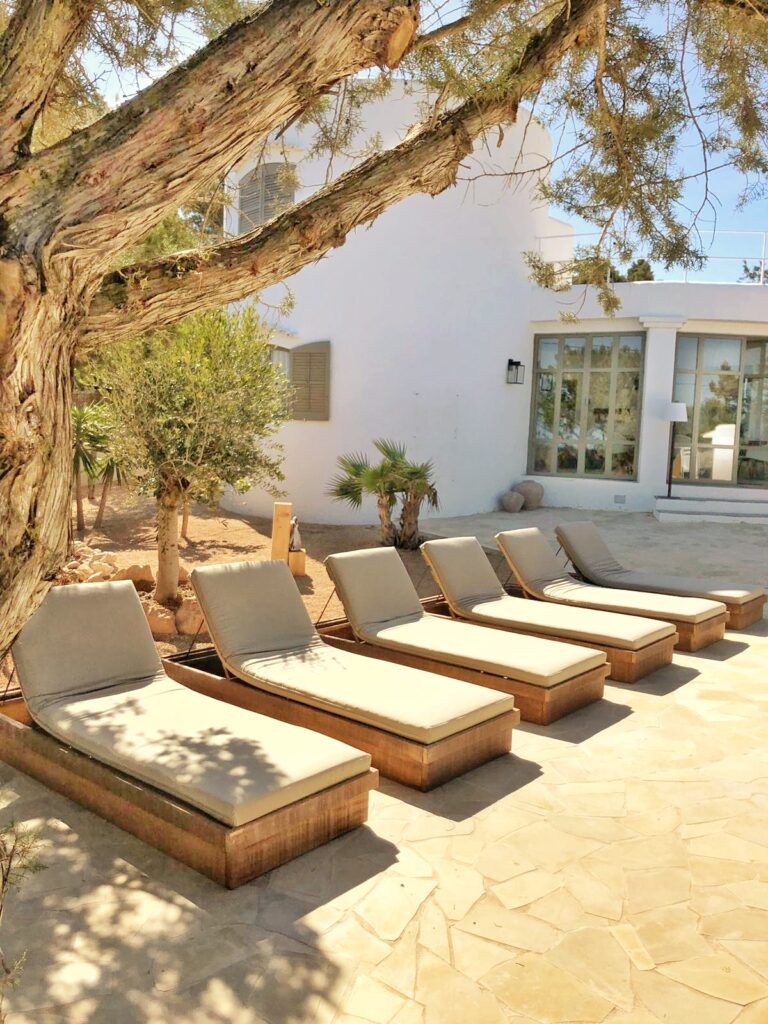 A terrace in Ibiza especially designed for this family to enjoy the outside-life in the Mediterranean.
For outdoor usage, a foundation made of natural wood from India. In the sun, or on a shady lounge bed.
Everything was custom-made for this customer.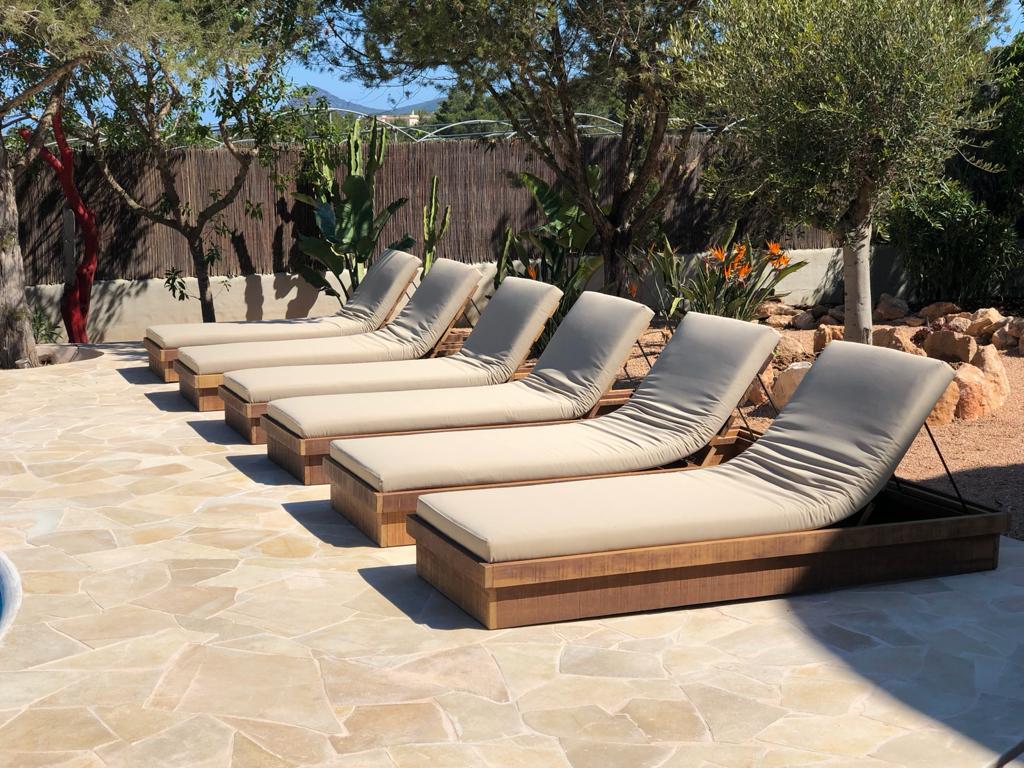 Would you like to have your place styled?
Please get in contact with us via the following the contact form!